Autocollants de décalques Honda
Catégorie Autocollants de décalques Honda
"Honda Motor Co" est une société industrielle internationale, la principale installation japonaise de Motorbikes. Il comprend également dans le premier fabricant top-10 de véhicules. Les producteurs de la société Honda sont mis des objectifs et atteignant leurs objectifs.
Nous avons aussi quelque chose de surprenant pour vous! Ce sont des accessoires Honda. Stickers sur les décalques Honda vous apportera vraiment bien votre voiture. Cela vous aide à faire face à toutes sortes de rayures, d'éraflures et de marques de griffes. Acheter HONDA Stickers, Vous pouvez oublier Coloring Auto, car il sera inutile si vous achetez nos articles.
Commentaires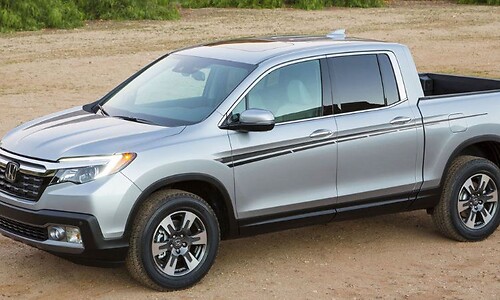 B.
This is the second set of body graphics I've purchased from SupDec, both the same.
I like the design well enough that I'm going to remove the 1st one and re-apply an
inch - inch and a half higher on the body of my truck.
Even doing it twice, it's still way less expensive than other brands and
the quality is just as good!
Ben B